Watch SMTP traffic to your Haraka server in a web interface.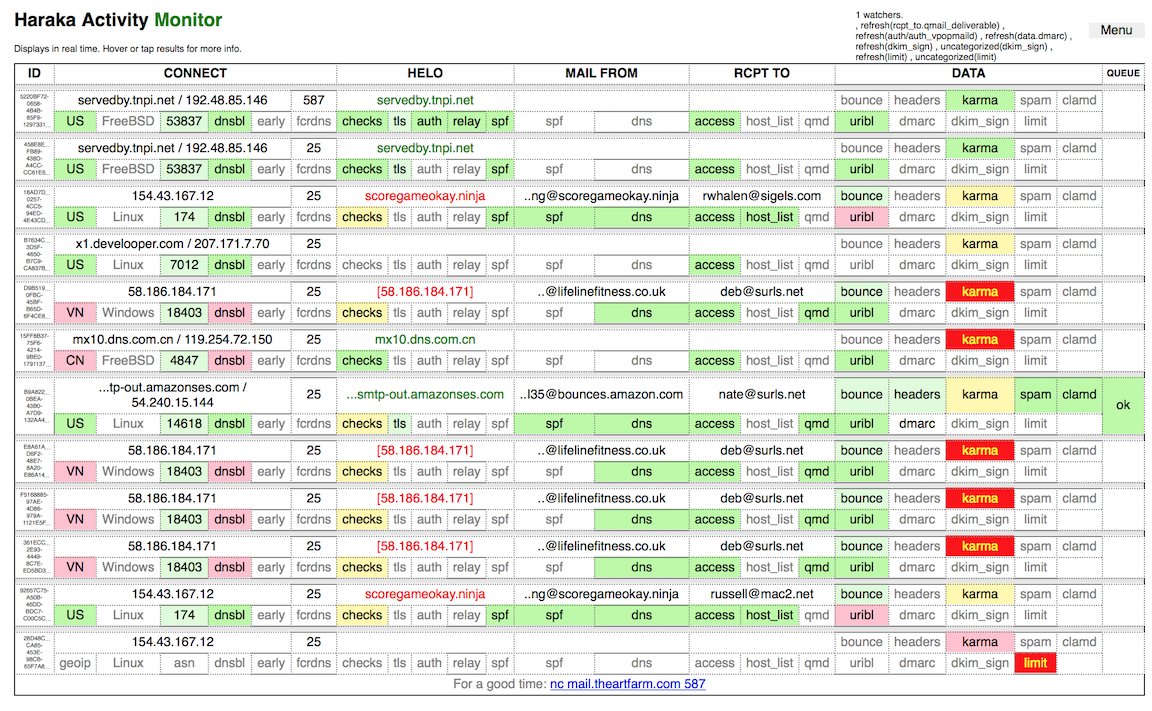 Enable Haraka's HTTP server (see listen in http.ini)
Add 'watch' to config/plugins
Point your web browser at http://mail.example.com/watch/
Enjoy the blinky lights.
Hover your mouse pointer or tap (with touch devices) on table data to see more details.
Copy that connection UUID at left and use it to grep your logs for even more.
Edit the files in watch/html and play with the appearance. If you make it better, post a screen shot somewhere and create an Issue or PR.
Green: tests passed
Light Green: tests passed, but with conditions
Yellow: poor results, but not awful.
Light red: tests failed, but no rejection
Red: tests failed causing rejection